Arizona Moms
Arizona Mom's - Responsible for the creation of the logo, brand, and UI of this community website found under the umbrella of Azcentral.com, the lifestyle site of The Arizona Republic newspaper, Arizona's most widely read newspaper.
The Arizona Moms website required the creation of first a logo, then a branded site design. The site was community-driven and geared towards young mothers. The logo itself is most successful in showing my skills as a digital illustrator, as it was hand-drawn in Adobe Illustrator and was meant to be evocative of the Gerber baby logo.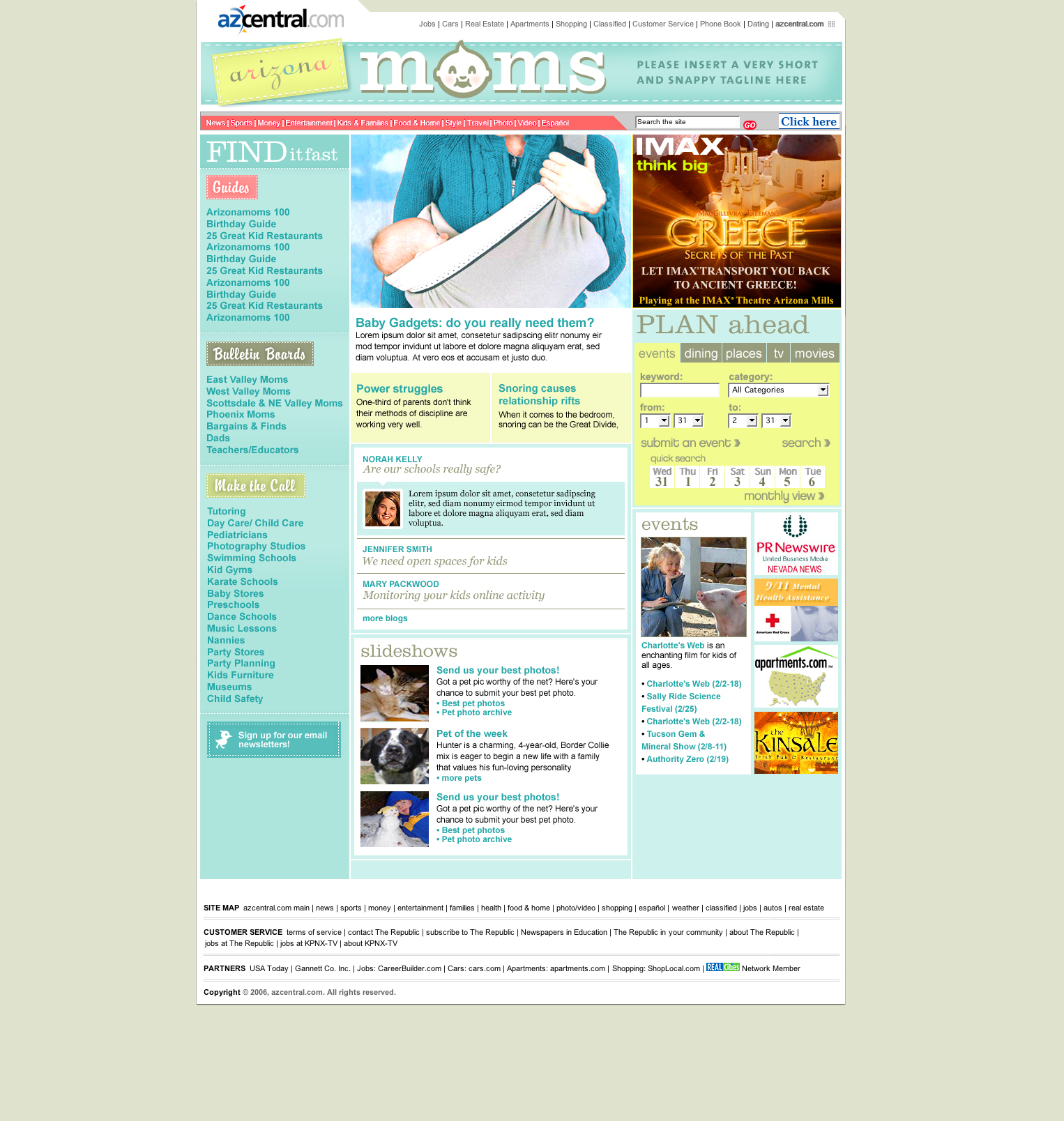 The Arizona Moms site was created for Azcentral.com and The Arizona Republic. Azcentral.com is the lifestyle website for The Arizona Republic, Arizona's most widely distribtued newspaper.  Designs were created for the homepage (seen here) and many subpages (landing index pages, calendar detail page, community boards page, member profile pages, etc.). These were all designed by me as part of my duties as Senior Web Designer at Azcentral.com.