Wedding Table Signs
Custom Vintage Postcards - Wedding Table Signs
Custom Vintage Postcard Design: Having grown up as a scrappy forest and river-obsessed kid in North Dakota and my husband a seasoned fisherman from Alaska, it seemed that
"epic rivers of our youth" was a natural theme for woodsy, meaningful table signs. 
Photos of our most-loved rivers - symbolic of different periods of our lives - were carefully researched and manipulated in Photoshop for a consistent, stylized look. The design was printed on thick cardstock with round corners, 
reminiscent of a vintage postcard.
 creme and green hand-pressed mints were a delicious, nostalgic touch generously
The font used for the river titles is based on a retro style used for many decades on hand-painted posters and other feel-good signage. For the eye-catching table numbers, I chose the script font, "
Dreamlover".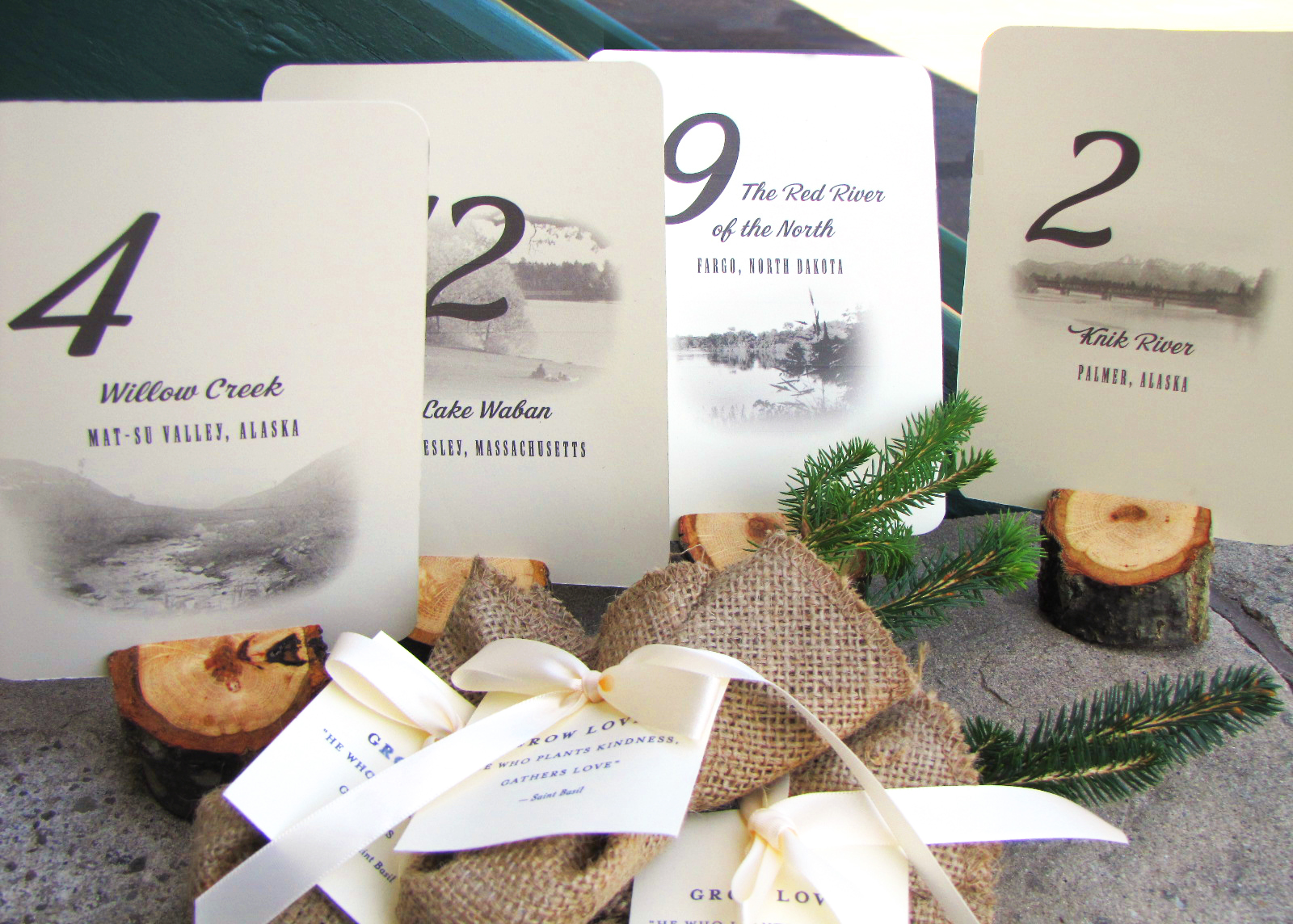 Wooden sign-holders added natural warmth to the table and worked well with the postcard signs.